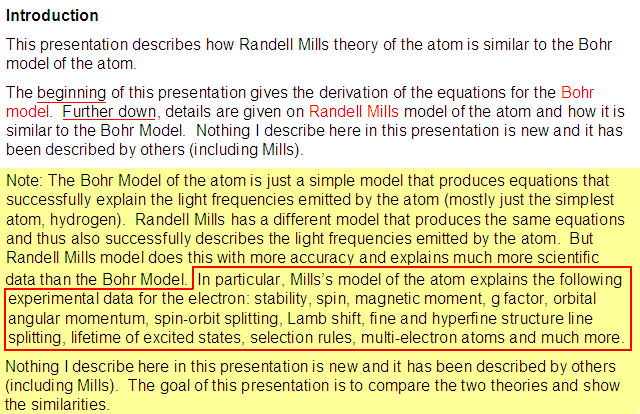 Understanding the Bohr Model first makes it much easier to understand Mills's model of the atom.
Here are additional resources for understanding the Bohr atom.
Wikipedia http://en.wikipedia.org/wiki/Bohr_model
Hyperphysics http://hyperphysics.phy-astr.gsu.edu/hbase/bohr.html#c4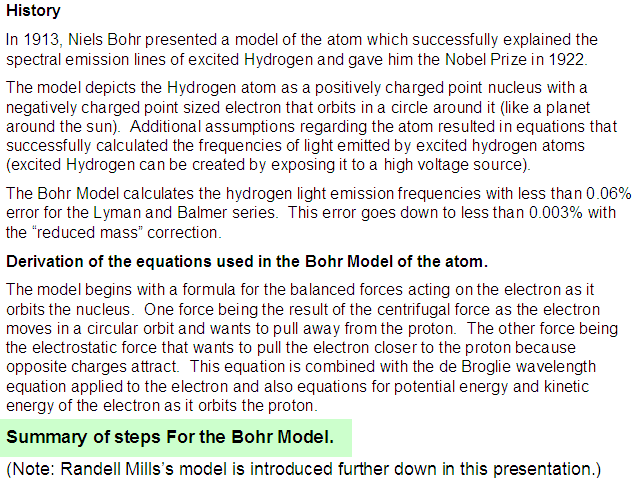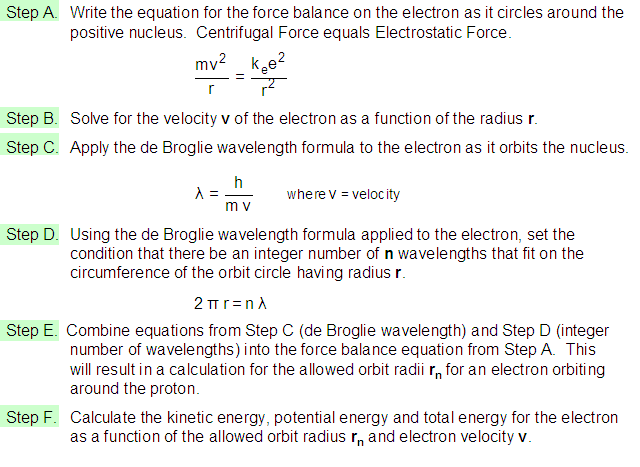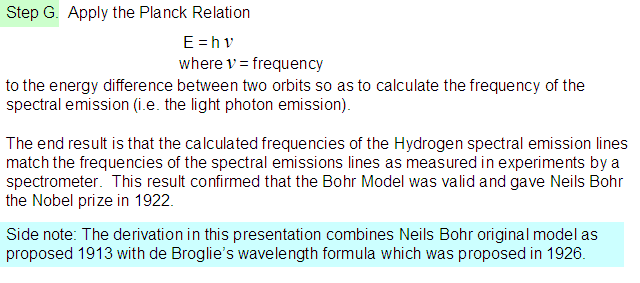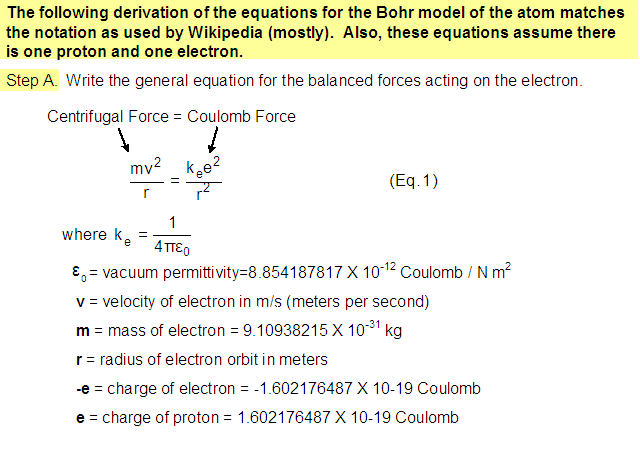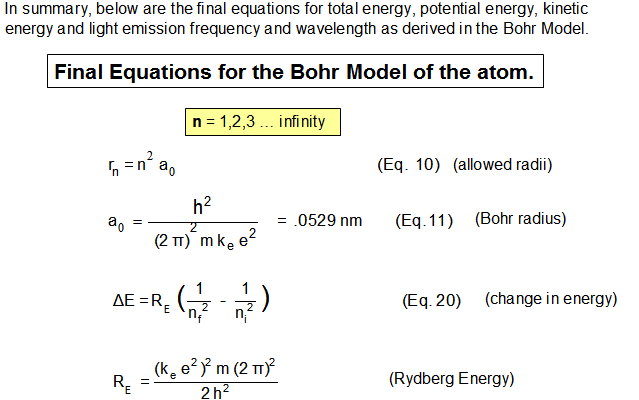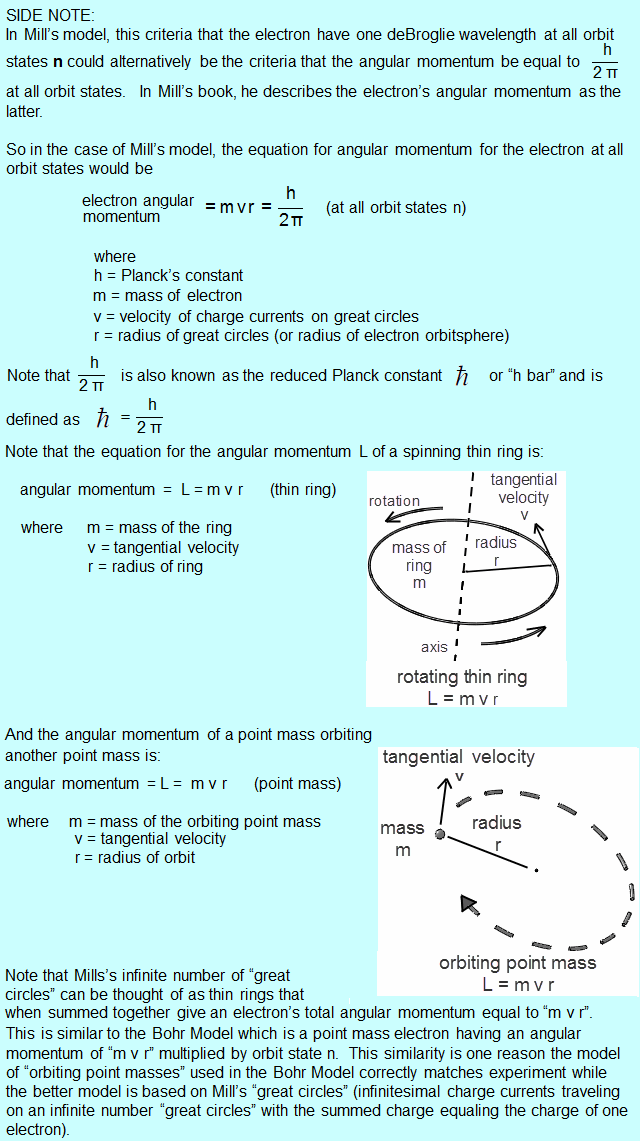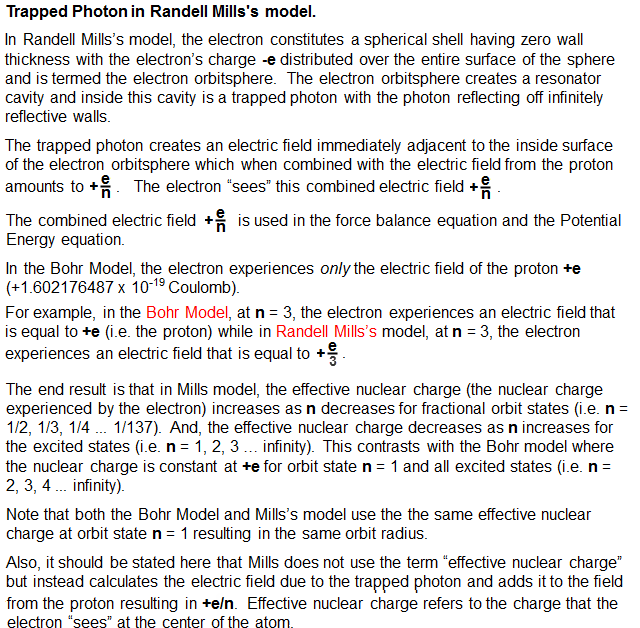 –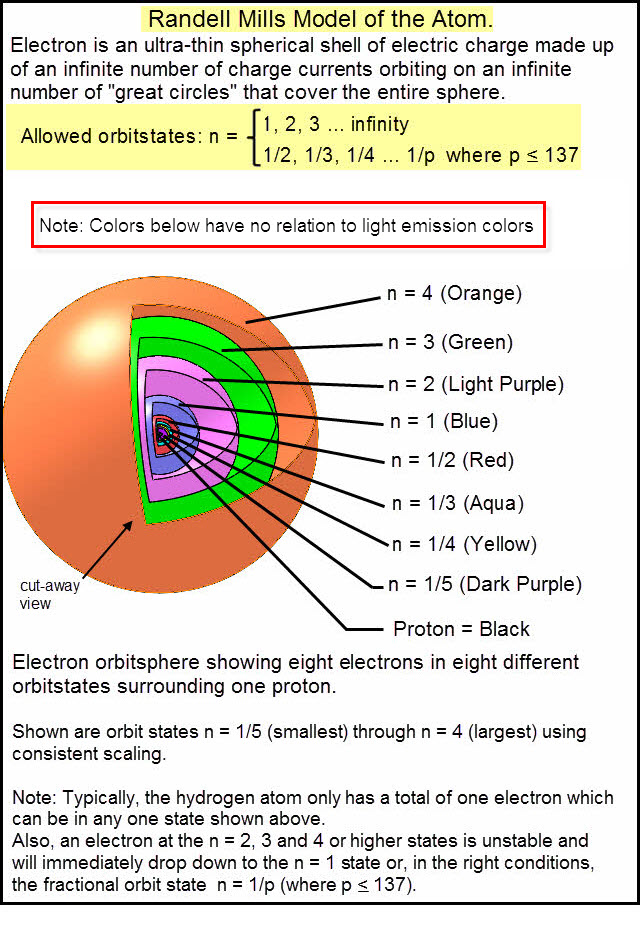 –
Note: The simplified model of electric surface currents on the orbitsphere shown below *does* give the proper angular momentum of h bar divided by two around the main spin axis (z axis) and +/- h bar divided by four on all axes that are perpendicular to the main spin axis but it does not match Mills's model close enough. In Mills's Book "Grand Unified Theory of Classical Physics", the charge currents traveling on the surface of the orbitsphere are more complex. In order to be accurate, I plan to eventually describe the surface electric currents on the orbitsphere exactly in the manner that Mills does. Therefore, this webpage is still a work in progress.
Second Note: The angular momentum about any axis perpendicular to the main spin axis (z-axis) is equal to +/- hbar/4. The vector sum about this perpendicular axis is zero because +hbar/4 + (-hbar/4) equals zero.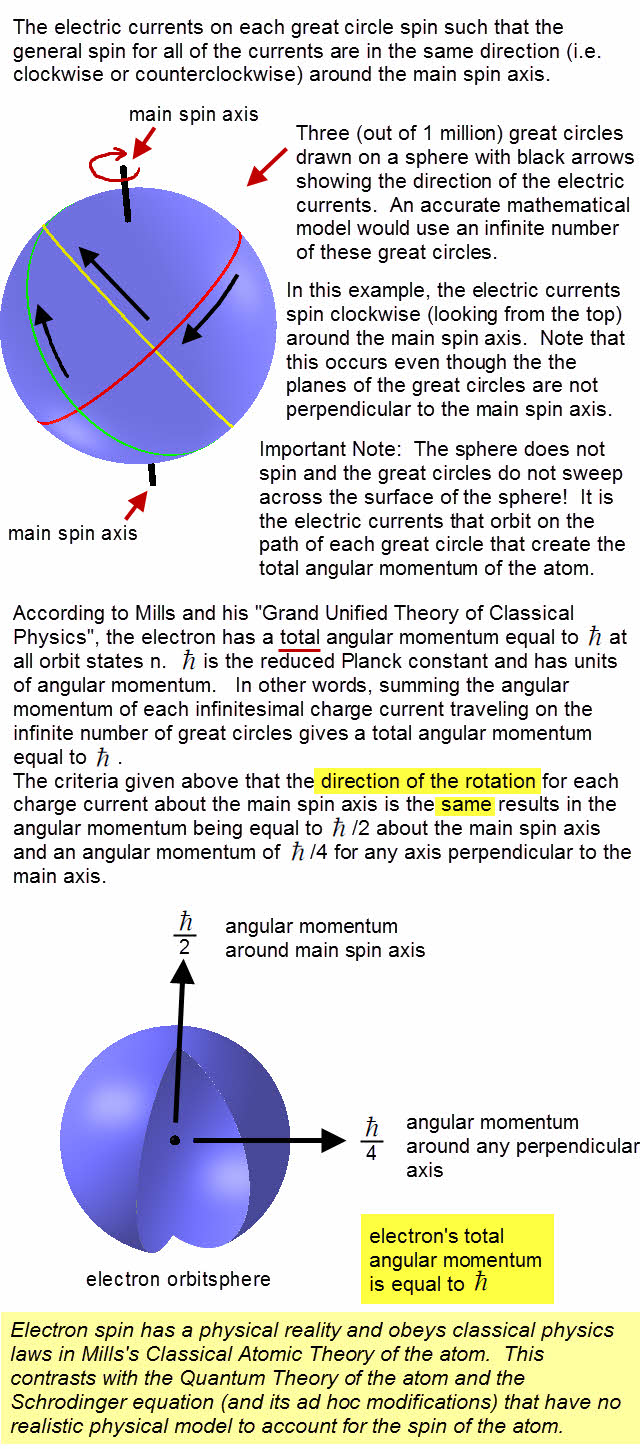 Repeating note from above: The simplified model of electric surface currents on the orbitsphere shown above *does* give the proper angular momentum of h bar divided by two around the main spin axis (z axis) and h bar divided by four on all axes that are perpendicular to the main spin axis but it does not match Mills's model close enough.  In Mills's Book "Grand Unified Theory of Classical Physics", the charge currents traveling on the surface of the orbitsphere are more complex. In order to be accurate, I plan to eventually describe the surface electric currents on the orbitsphere exactly in the manner that Mills does.   Therefore, this webpage is still a work in progress.
Second Note: The angular momentum about any axis perpendicular to the main spin axis (z-axis) is equal to +/- hbar/4. The vector sum about this perpendicular axis is zero because +hbar/4 + (-hbar/4) equals zero.
================================================================



–